Reporting proves time and time again to be the number one thing companies look for when deciding on a business management solution. Our "love" for reports may go beyond normalcy as some of us have far too many to keep up with. Too often, companies have multiple reports that show the same data but in a different format. These types of reports are usually the biggest culprits and contribute to the confusion and frustration associated with business insight.
Reporting data should not be as troublesome as it is for most organizations. You should be able to visit a database, filter on the information you need, and export the relevant data out into a readable format for analysis.
There are misconceptions about Microsoft SharePoint's capabilities when it comes to reporting. Many assume it's just a central document management site that holds reports, but even though the reports appear within the context of SharePoint Reporting Services, in reality the reports are served not from the SharePoint Server but from the Report Server.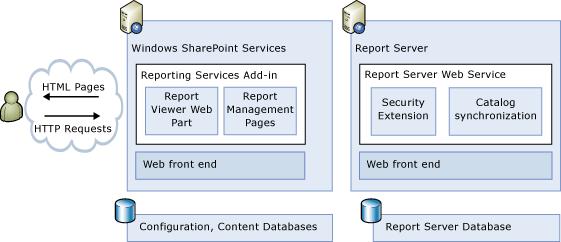 When you open a report from your SharePoint site, a session is created that prepares the report for processing, retrieves data, merges the report into the report layout, and displays it right within your web browser: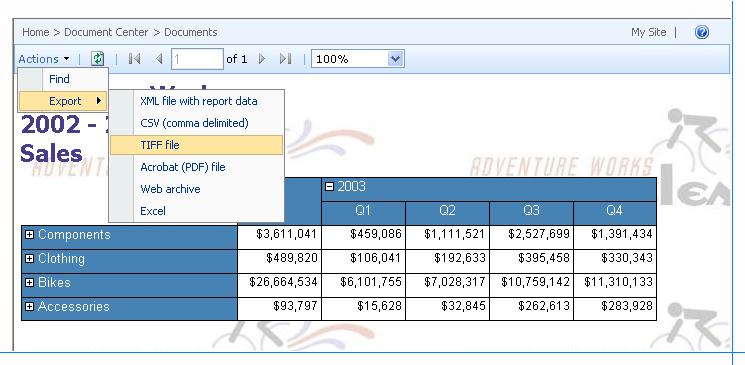 While the report is open, you can export it to different application formats, or interact with data by drilling into underlying numbers or clicking through to a related report. The report server also synchronizes operations and data with SharePoint and tracks information about the files it processes. You will always have clear insight into what has been changed, by whom, and at what time it was changed. Since SharePoint is a centralized location for your team, it also limits concerns of multiple reports showing the same information.
CoreBix experts have worked with many companies helping streamline their reporting by leveraging Microsoft SharePoint. Please contact us if you would like more information on how reporting in SharePoint can help your business.
By Robert Jumblatt of CoreBix, Microsoft SharePoint solution provider out of Washington D.C.