Anxiety around creating SharePoint sites is often times related to control and not having enough of it. You give your team access to the sites and documents it houses, but how can you manage what those people change on your site?
In SharePoint 2010, you can manage versions, apply retention schedules, declare records, and place legal holds, whether you're dealing with traditional content, web content, or social content. Here are three ways SharePoint 2010 places compliance everywhere to ensure your company's documentation remains intact.
Declare Records: You can consistently apply policies to all documents on your site to ensure version control by selecting "declare records". Declaring it a record locks the content and makes it unavailable for edits. This includes social content, such as blogs, as well as traditional content, such as word documents.
Retention Policies and Schedules: You can easily review policy information, apply holds, and generate item-level audit reports through compliance details.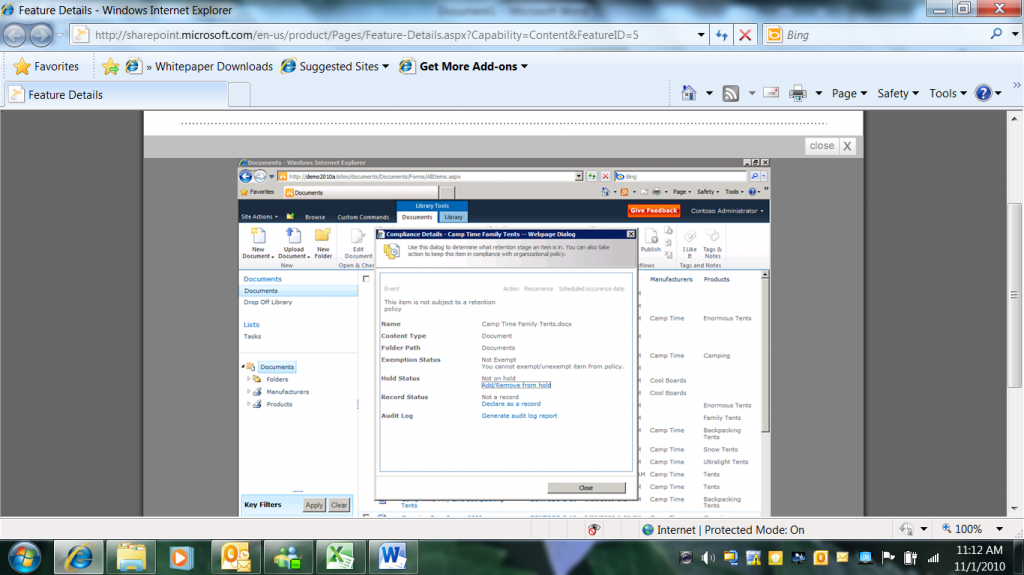 Document Search: You can quickly identify, collect, and preserve content throughout SharePoint for legal discovery by using SharePoint 2010's advanced search features. Each search you run can be added to a hold so it's easy to pull back up if needed during an audit.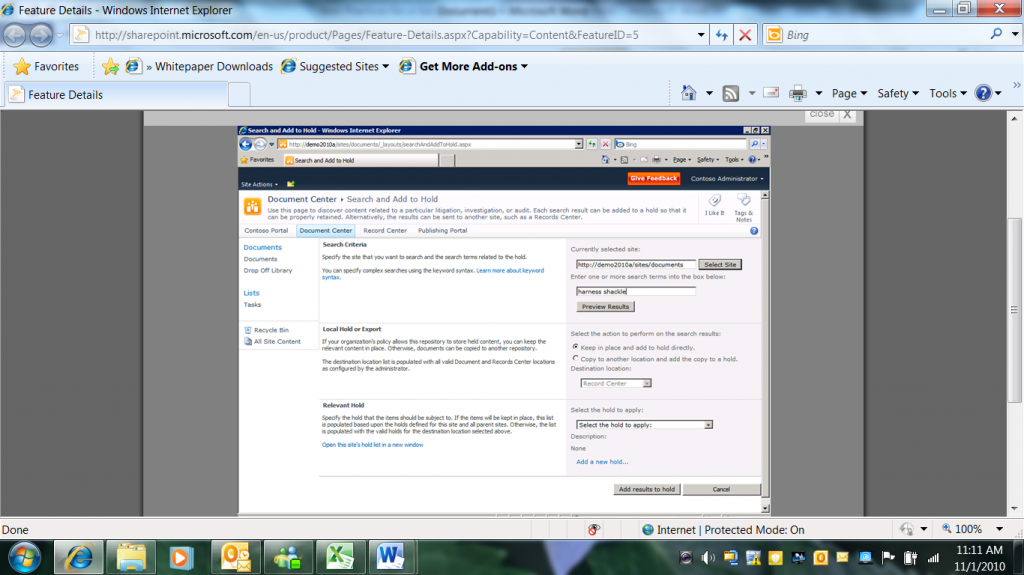 There is no longer a need to feel anxious about content on your share site. You are in full control and with the advanced compliance options above, you can put your trust in SharePoint 2010. As Microsoft SharePoint experts, our team members at CoreBix are equipped with unique fields of expertise, allowing us to construct your SharePoint site at an average cost rate, while maintaining the quality expected of custom SharePoint developers.
By Robert Jumblatt
CoreBix: Washington, DC Microsoft SharePoint Solutions Experts