There are quite a few "dots" involved in proper project management and although you may have done your best to optimize those individual areas to the fullest, what have you done to connect them? Here are three main components of project management and how Microsoft SharePoint 2010 helps connect the dots.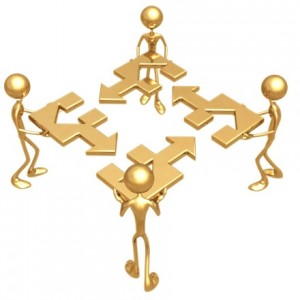 Planning

- The planning process for your project tasks need comprehensive interaction with all other project components. SharePoint 2010 Sites provides a single infrastructure for all your business Web sites so that everything is connected right from the beginning.

Collaboration

- Collaboration with your team members is essential for a streamlined project plan. Full insight into what others are working on reduces duplicate task or entries, and it also eliminates the risk of overriding documentation. SharePoint 2010 Communities delivers great collaboration tools—and a single platform to manage them. This makes it easy for your people to share ideas and work together the way they want.

Resource Management

- In addition to the many people working on projects within your organization, there are also other resources you need to properly manage, including documents, vendors, and any outside tracking tools. SharePoint 2010 Content makes content management easy. Set up compliance measures with features like document types, retention polices, and automatic content sorting—and then let people work naturally in Microsoft Office. You can easily manage documents from start to finish, and publish reports to help everyone make better decisions.
Streamlining the three areas above is just a small part of how SharePoint 2010 can help fully optimize your project management. As Microsoft SharePoint experts, our team members at CoreBix are equipped with unique fields of expertise. Contact us to learn more about how SharePoint 2010 can connect the project dots.
By Robert Jumblatt
CoreBix: Washington, DC Microsoft SharePoint Solutions Experts